Bacteria Testing & Cutting Fluid Management Solutions.
At Fluid Solve we provide a National service for the monitoring and control of bacteria in metalworking fluids, our service will ensure you and your company comply with the current HSE legal requirements and 2002 COSHH regulations.
Call us now on 0121 231 7060 or use our Quick Form to request a call back to discuss how we can help your business with bacteria testing and to be compliant.
Fluid Solve Ltd have more than fifty years combined experience of working in the Industrial metalworking fluids industry. Our Bacteria Testing & Fluid Management expertise is built from a background in managing industrial cutting fluids within the Aerospace and Automotive sectors.

We have experience of running fluid management programs at companies such as Airbus, Ford, Jaguar, Land Rover, GKN, Nissan, B/E Aerospace, Timken, Babcock International, EDF Energy and many others.

By looking after your metalworking fluid systems within manufacturers specifications we can provide auditable Health and Safety records. Bacteria testing and control through the safe use of biocides can also prolong the life of your metalworking fluids, which can save you money on machine downtime and fluid disposal costs.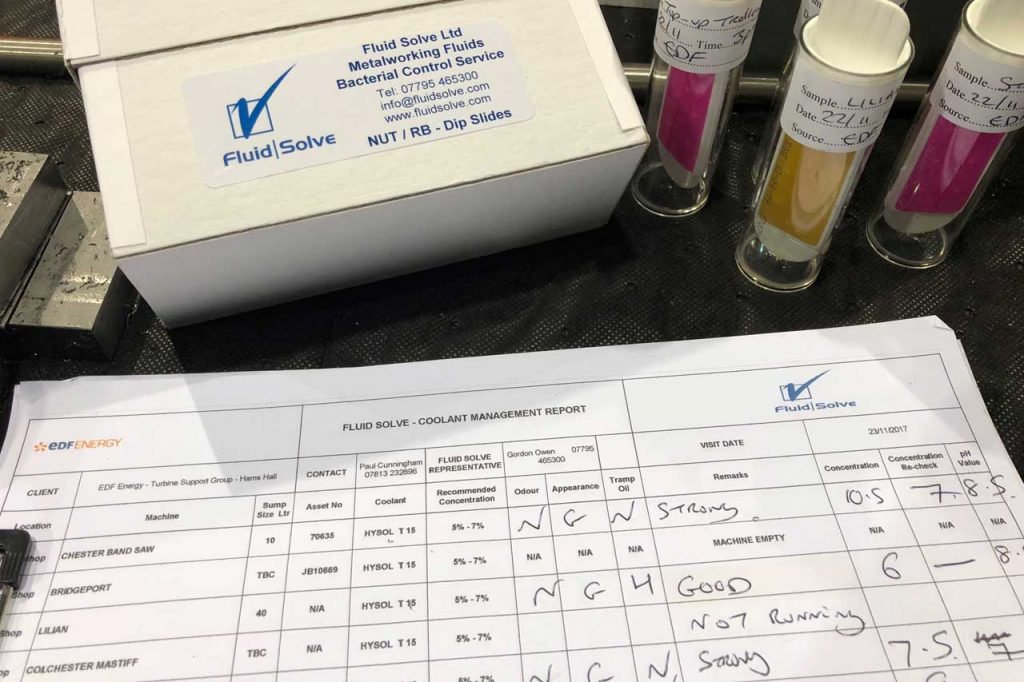 Condition monitoring and corrective actions for all of your Metalworking fluid systems.
Concentration.
Bacteria Testing
PH.
Tramp oil.
Water quality.
Oil sampling.
Including a UKAS accredited laboratory for Legionella testing of water samples.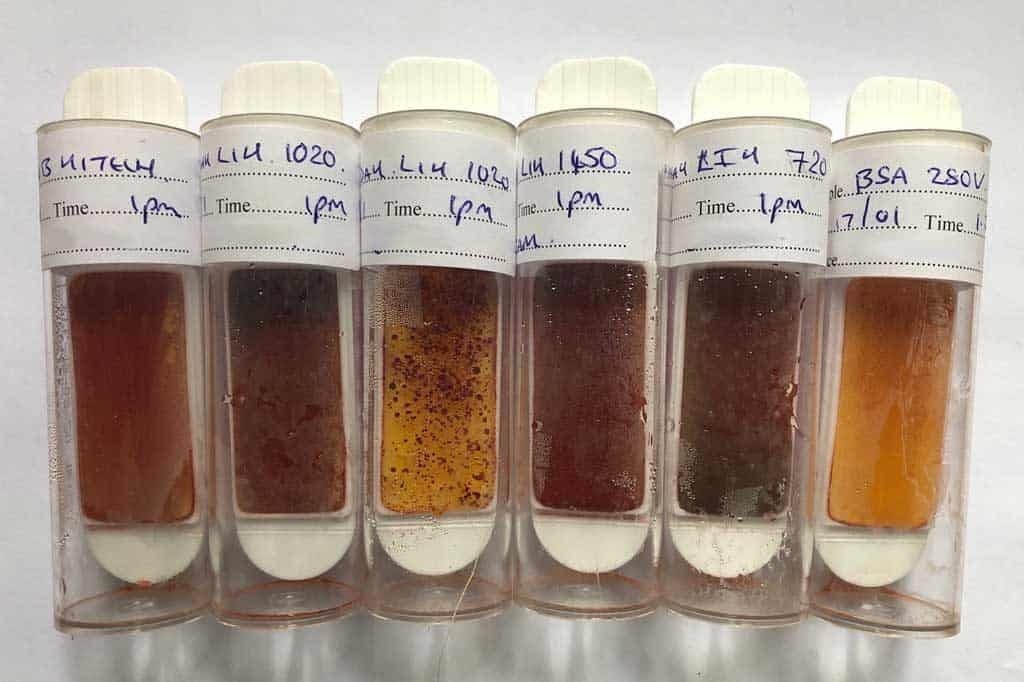 A complete bacteria testing service for the control of bacteria in accordance with HSE MW5.​
Dip slide testing of every system.
Incubate slides for 48 hours.
Provide a bacteria count in CFU's/ml.
Analysis of the results. 
Recommendations on corrective actions.
Controlled Biocide programme.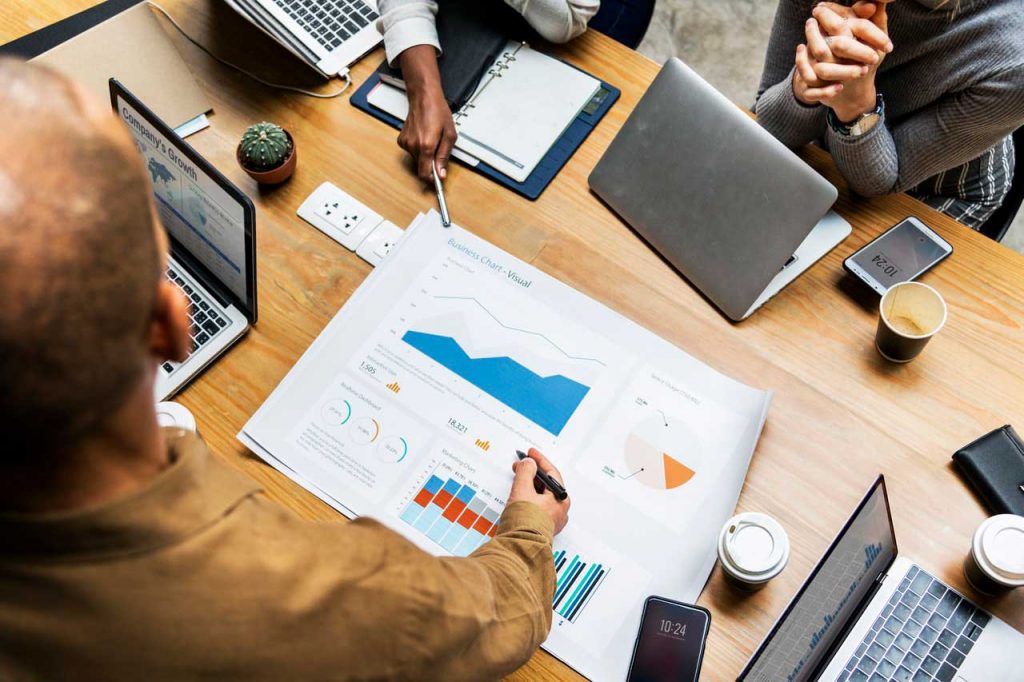 Our staff will support your operation by providing operator awareness training with every site visit.
Fluid selection.
Equipment requirements.
Machine cleaning procedures.
Machine cleaning chemicals.
Correct use of the above chemicals and equipment.
Bacteria testing training
INDEPENDENT COMPANY ANALYSIS
All metalworking systems will be monitored and adjusted as per the agreed schedule, allowing you to concentrate on your core business.
HAPPIER OPERATORS
Operators are safe in the knowledge that their metalworking fluids are checked regularly and conform to the current HSE legislation.
REDUCED WASTE COSTS
By monitoring and safely controlling bacteria levels, Fluid Solve can help extend the life of the fluid by up to 10 times.
Appointing Fluid Solve to complete our condition monitoring checks has enabled Timken to set a best in class process for our internal quality audits. Fluid Solve's visual management program, coupled with regular fluid checks, ensures we comply with HSE recommendations and we now get the best performance from our metalworking fluids, saving us time and money.
Martin Price, Manager Operations & Facility, Timken UK Limited.
Fluid Solve regularly check all of our machines to ensure that the cutting fluids are maintained, prolonged and operating at an optimum level. The checks are thorough and reports are generated quickly to ensure that we have accurate records to comply with HSE guidelines. The management team and machine operators have confidence in the testing and checking process allowing us to concentrate on our core business of machining & manufacturing components.
Mark Philipson, Babcock International Group
Ready to speak to us about bacteria testing and fluid management services?