We work in partnership with you to deliver the following benefits and you gain 100% of the savings.
Longer system life – Reduction in operating costs – Reduction in cutting fluid spend – Increase in machine tool performance – Reduction in maintenance costs – Reduction in machine down time – Reduction in cutting fluid / wash waste volumes – Increase in production capacity – Reduction in unplanned maintenance – Reduction in administration – Reduction in Health & Safety Issues associated with cutting fluids
Fluid Solve provide a comprehensive Fluid Management service in line with your requirements, from weekly concentration checks, monthly stock takes through to a complete Fluid Solve service. You will not find a more competitive solution to managing your industrial fluids.
Our Fluid Technicians, Engineers & Chemists provide a National service and are fully trained in Risk Assessment and HSE safe working procedures.
All scheduled site visits, monitoring reports and corrective actions are visibly recorded on site and backed up electronically to your management team.
Our expertise has grown from managing and supporting Industrial Fluid Management contracts with some of the largest UK manufacturers within the Automotive & Aerospace industries. Supporting grinding, broaching, honing, milling and turning operations from small sump capacities through to 30,000 litre central systems.
Supporting the customer with an un-biased approach to fluid selection and performance management.
If you are interested in in reducing your costs then please contact us with your details or via Email at info@fluidsolve.com and we will be happy to provide you with a FREE, no obligation machine shop Health Check. We can even set up a short term pilot to prove the benefits.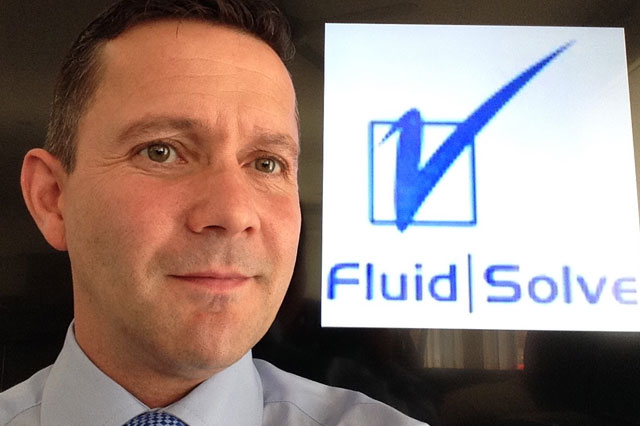 "We make it our mission to provide you with the best possible service , reduce your costs & provide complete transparency when supporting your business. Our company is based on the belief that our customers' needs are of the utmost importance. Our entire team is committed to meeting those needs"
Gordon Owen
Managing Director
We focus on and carry out the following planned activities leaving you to concentrate on your core business:
Full HSE Compliance
Independent company analysis
Machine inspection charts and product identification
Preventative maintenance to ensure your fluid systems stay in control
Concentration checks & adjustments
Chemical wash checks & adjustments
Dip slide testing to monitor bacteria levels
Biocide control programme to elliminate bacteria
PH checks & adjustments
Corrective actions
Sampling analysis
Health & Safety reports
Additive additions
Machine clean outs
Equipment Selection
Stock control
Visual reporting
Risk Assessments
Safe working procedures
Site attendance procedures
On site training